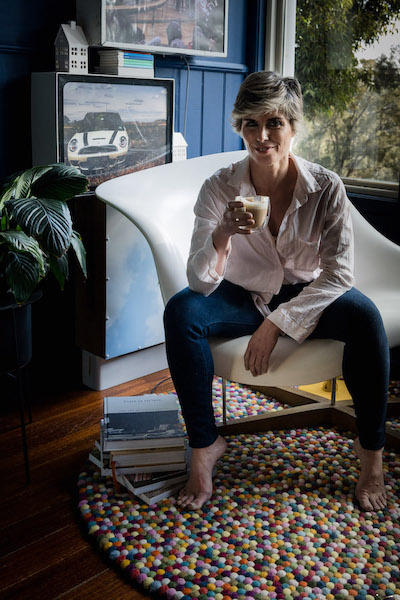 I am an award winning filmmaker with strong written and verbal communication skills, a keen visual eye, and years of experience helping government agencies, corporations, NGO's, educational institutions, and community leaders harness the power of media to deliver their message in a clear and compelling way. I am also a pioneering yoga educator who brought Yin Yoga to Melbourne and traveled across Australia training yoga teachers with my signature blend of cutting-edge movement science and vivid storytelling.
As a filmmaker, I work under intense deadline pressure to translate big ideas into media that is on message, on time, and on budget. In the field I breakdown all the crucial elements of the story, find the storytellers we need, and put interview subjects at ease to tease out their personality and unique point of view. Behind the scenes I assemble and lead teams of creative and technical people and facilitate communication within the team to keep everyone focussed on how to work together to tell that great story. On the job I have been inside U.S. prisons, backstage with legendary rock guitarists, and surrounded by cattle in rural Queensland. My films and multi-media installations been released theatrically, broadcast on television, and displayed in museums.
In 2010, I left Washington D.C., moved across the world to Melbourne, and set my sights on bringing a relatively unknown style of yoga to studios across Australia. I had to convince initially skeptical yoga studios that Yin Yoga was an essential part of a balanced yoga practice and deserved a place on their weekly schedules. So I dug in and developed ways to teach Yin Yoga that blended cutting edge movement science, yoga philosophy, and my own personal story of leading a very active, athletic life while managing chronic pain. My classes began to attract a diverse mix of students from high-performance athletes to cancer patients to stressed office workers. And with students now packing Yin classes, studios began asking me to lead Yin Yoga Teacher training.
From there I went on to build multiple Yoga Training Courses from the ground up, writing and delivering training ranging from 15 to 200 hours. In a sense, each training is really a production which includes months of research and preparation in advance, staging and delivering a compelling live performance on the day, and ensuring that students leave with the skills they need to teach informed, inclusive, engaging yoga classes. Although yoga is my "subject" what I really emphasise in my teacher training is critical thinking skills and my favourite moments are when a students says, "I never thought of it that way before."
Both making films and delivering teacher training require big picture creative thinking combined with attention to detail and the ability to break a complex process into clear, achievable tasks. I am stubborn and curious by nature and no matter what I'm creating I probe not just the "what" but the "why." I am independent and self-motivated enough to work on my own but I love being part of a team that will support me and push me out of my comfort zone. In my ideal job, I get to learn constantly, think on my feet, and tell stories that change the way people see their world.
To learn more follow me on Insta or contact me directly.